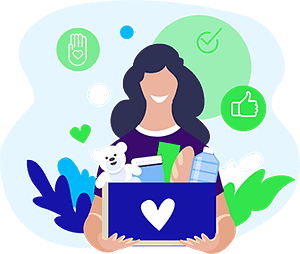 Our Gift to Wallet platform offers clients a comprehensive administrative portal for managing gift cards. Business owners can easily manage their outstanding gift cards, view transactions, and redeem gift cards from their partners, all from our portal. We will work with your business to set up your portal and ensure all employees receive training in regard to its features and functionality. In addition, our experienced agents can assist with any questions you may have while navigating or implementing our portal.
For developers, we linked the technical documents detailing the capability of our API, which offers the possibility to connect to your online store. This feature allows our clients to quickly sell new gift cards and redeem their issued gift cards. Our technology makes it easy for both businesses and customers to use and sell gift cards with our extensive online features.
We also offer many ready-made gift card solutions through our partnership with Woocommerce, an open-source eCommerce platform for creating and managing an online store. We also have white-label solutions available so our clients can integrate with their existing websites to sell gift cards online. Depending on your business requirements, we will find a solution that best fits your needs and budget.
By using Gift to Wallet, not only can customers purchase gift cards directly on your site, we make the experience more fun with themed gift cards and customized images. Business owners can choose how they want their gift cards to appear with fully customizable photos, and customers can find the perfect holiday or birthday gift.
When purchasing gift cards, customers can select the amount they want to spend and then determine if they wish to have the card for themselves or to send it to another recipient as a gift. Customers who select the gift feature benefit from instant electronic delivery to their chosen recipient, making it an ideal last-minute gift. With many designs and options to choose from, our gift cards still have a personal touch that makes for an excellent gift.
To ease the burden of your customers as much as possible, we make payments easy as we integrate with most payment gateways. We also offer a plugin ready for Woocommerce, an open-source eCommerce platform for creating and managing an online store. Additionally, we can work with you to provide a custom offer for integrating various systems with Gift to Wallet.
At Leikbreytir, we strive to reduce our environmental impact wherever possible. Gift to Wallet benefits the environment by reducing the sale and inevitable disposal of plastic gift cards. You can complete our gift card transactions entirely electronically, producing zero waste. We also offer businesses the option to sell physical gift cards created from paper instead of plastic to reduce the environmental impact.
Additionally, we issue our electronic gift cards on Apple Wallet and Google Wallet for ease of use for your customers. We also partner with an alternative app to support circumstances where Apple Wallet and Google Wallet are not available. A key feature of Apple Wallet and Google Wallet is the capability of sending a push notification to the customer depending on their GPS location. This service can be a helpful reminder when customers are in the range of a gift card-eligible place. These apps also allow businesses to send general notifications to remind customers of their gift cards or specific reminders regarding an upcoming expiration date or remaining funds.