Front
Important: Make sure that phones are tapped at the front. Otherwise passes may not be read reliably.
If a pass is read successfully all four LEDs flash green.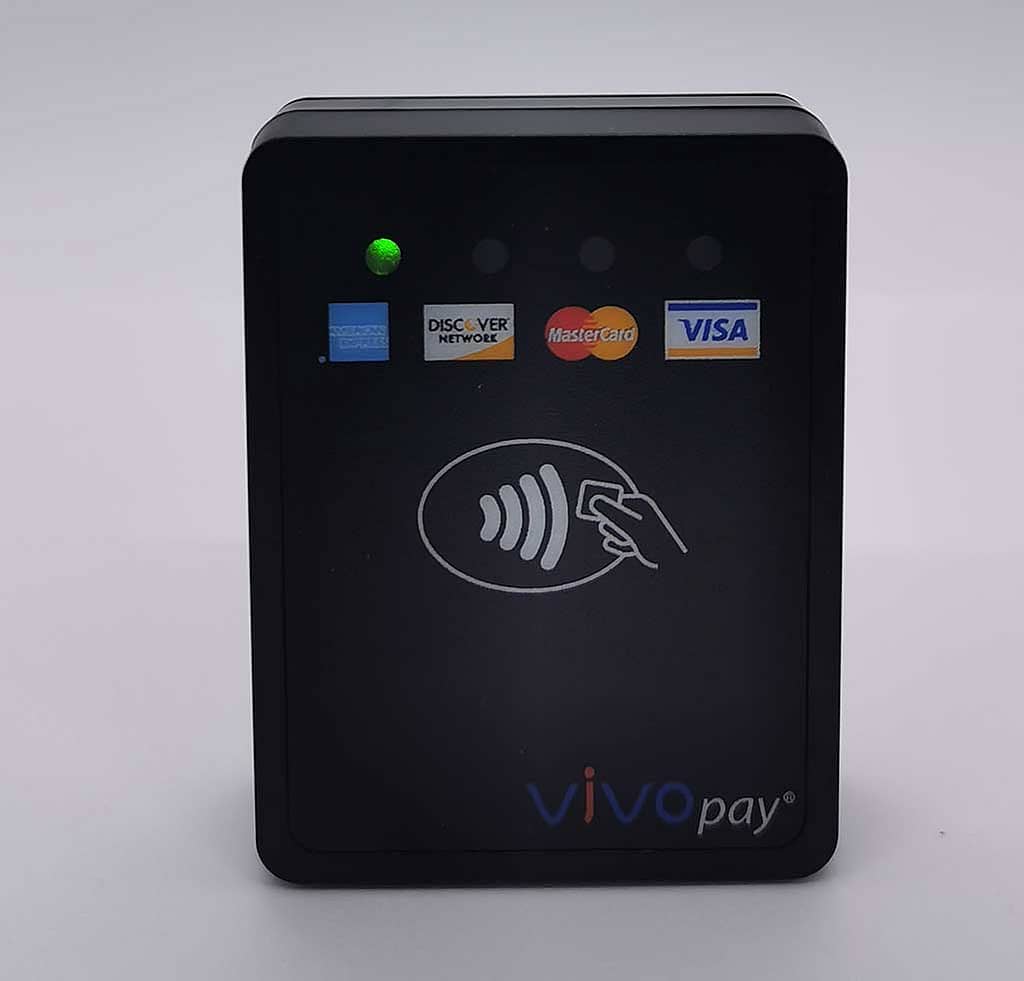 Back
The back of the device has three LEDs. The upper one is flashing two times with a short pause afterwards if the device is connected.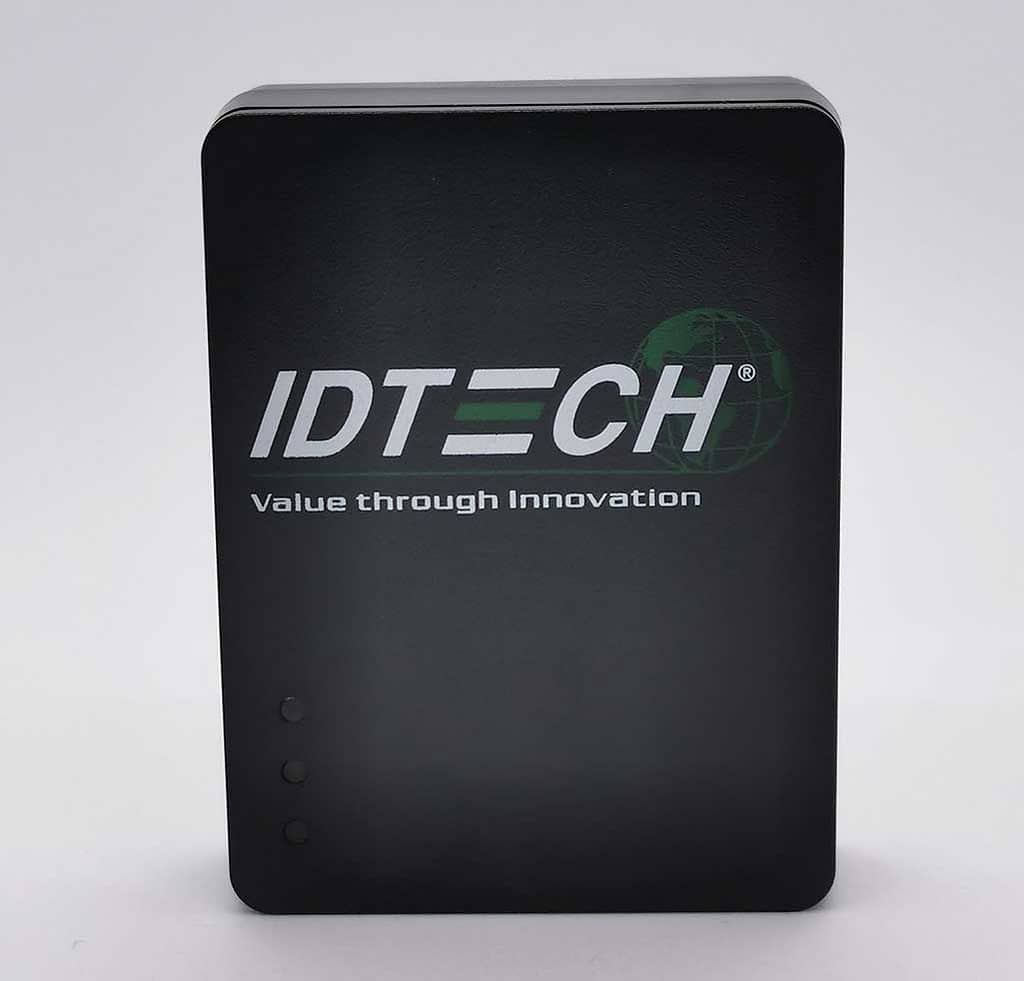 Side
The side of the VP3300 has a switch that allows you to turn it on if it's not connected to a power source and the device has enough battery left.