The Gift to Wallet founders have over 20 years of experience building software solutions used primarily in retail platforms. Their expertise encompasses online stores, platforms, and eCommerce solutions specializing in gift card solutions and loyalty memberships.
Leikbreytir is a software and digital services company headquartered in Iceland. Leikbreytir founded Gift to Wallet after decades of software and digital experience in the retail industry. Gift to Wallet is currently working on partnerships with retail chains in Iceland, shopping centers, and companies that provide unique experiences to their customers.
We offer flexible gift card options businesses can use at multiple locations to provide customer choice and attract new business. Our mission is to simplify buying and selling gift cards by offering extensive online options for gift card sales and keeping the cash flow with business owners instead of banks.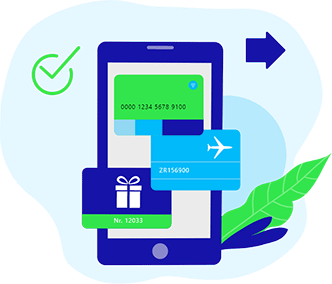 Bringing money back to retail
We strive to enable business owners to take control of the finances related to their gift cards. The current industry standard allows banks to control the cash flow and charge business processing fees. Gift to Wallet gives the power back to the business by removing the banks and boosting online sales. Business owners and customers can enjoy our easy-to-use gift card solutions by embracing automation and digital solutions.
We pride ourselves in providing retail and shopping centers around the globe with the solutions they need to offer accessible and easy-to-use gift cards. Customers will embrace our easy-to-use software, including electronic gift cards downloaded to their Apple Wallet and Google Wallet. Our focus on electronic solutions reduces environmental waste from physical plastic cards. In addition, Gift to Wallet gives control back to business owners by eliminating the need for partnerships with banks that charge fees and control the cash flow.