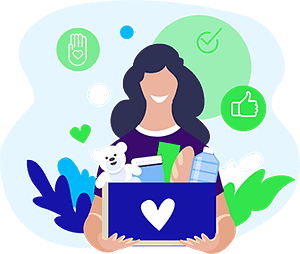 Leikbreytir offers retail chains and stores the opportunity to sell gift cards to their customers through our Gift to Wallet program. Our comprehensive gift card program provides gift cards to businesses that are redeemable in all retail shops, including franchised stores. Additionally, our gift card solution integrates with most pre-existing online store systems, enabling customers to redeem their gift cards online.
Our Gift to Wallet program has an all-encompassing online feature that allows self-service for customers. We grant customers the option to receive their gift cards electronically to use for themselves, and they can print the card at home to use in stores if they prefer.
We also offer customers the option to give a gift card to another recipient by text or email as a gift. For the business owner, our platform has the opportunity to set up a commission for each gift card redeemed.
A traditional gift card model often requires partnering with banks that use legacy methods linked to their banking products. With Gift to Wallet, our clients have immediate access to the cash flow of sold gift cards and can bypass payment processing fees often charged by banks.