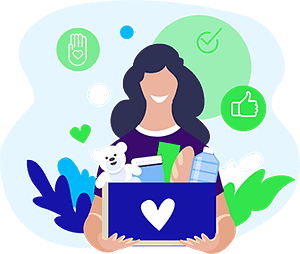 With Gift to Wallet, we strive to provide shopping centers with the opportunity to offer gift cards that work exclusively within that center or specific shopping radius. In addition, this specification gives customers more options to redeem their cards while keeping commerce in-house.
Our Gift to Wallet gift card rewards program has a full-service online feature making it easier for your customers to find available balances on their cards. We give customers a couple of options for receiving their gift cards, including digitally and printing out the card at home. Our company also lets customers send cards to their loved ones via text or email. Plus, if you want to incentivize your employees to sell gift cards, you can set up a commission percentage for each gift card they sell that a customer redeems.
Typically, when you create employee gift card programs, you must partner with a bank. That is where our company stands out — we allow shopping center owners to bypass processing fees charged by banks, improving and increasing cash flow.